6 trends to watch: fashion & technology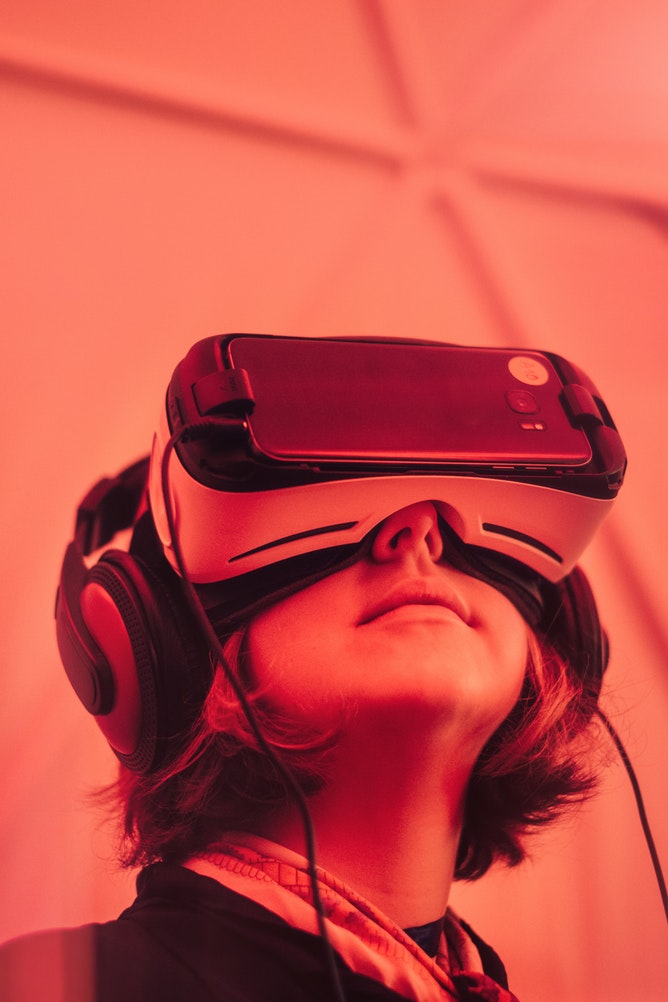 Fashion-tech is having a moment…
This article was originally published in Inside Retail in the February print edition.
There is no doubt about it, fashion-tech is having a moment.
Although conceived seven years' ago, until recently it hasn't featured strongly on industry agendas. But that's changing, fast.
Driven from changing customer behaviours, rapid adoption of digital, fast technological advancements, and the pressure to stay competitive — fashion brands are having to rethink their strategies and embrace new approaches to technology.
A number of fashion-tech start-ups, both in Australia and overseas, are forging new ground with innovative business models across AI, VR, AR, data intelligence, personalisation and wearables.
It's a lively area, so let's take a look at the key trends and players shaping the landscape.
1. Predicative Fashion
Artificial intelligence has spawned many applications in fashion; from detecting trends through digital and social behaviour, smart personal style bots, personalisation that predicts and anticipates buying behaviour, to sophisticated buying intelligence.
This is the year we'll see mainstream fashion brands experiment, test and learn more than they ever have, reframe their data stack, and embed AI into their business processes. Other technologies that will continue to accelerate this year include 3D imaging, visual search and AR.
2. Start-up Mindsets
A number of fashion brands have recently performed below expectations or dissolved into bankruptcy. With this, comes the reminder that innovation is crucial for survival.
This year we'll see more retailers think and act like a start-up, from design right through to delivery. Agility and speed will become vital as retailers aim to quicken decision-making, become more nimble, and foster collaboration and transparency within their teams to create competitive advantages.
Creativity, what fashion is known for, will take on an even more important role as retailers seek to merge it into technology to create first-class, different and surprising experiences.
3. The Right Partners
Fashion brands will work harder this year to bring together the right teams, resources and skillsets. Not only to foster the said start-up mindset, but also to keep pace with today's well-attuned customer.
We'll see more established companies partner with emerging start-ups to allow for easy and effective technology adoption. Those with larger resources will launch their own venture capital arms; as LVMH, H&M, Rebecca Minkoff (with Quotidian Ventures), and fashion entrepreneurs Miroslav Duma and Natalie Massenet, have.
Emerging industry collectives, such as IFAB (Independent Fashion Advisory Board), will guide the Australian industry to a new way of working together; provoking transformation, risk-taking and collaboration in fashion.
4. Tech-Enabled Stores
Although online technologies are spearheading the way we shop, physical stores will continue to remain of notable importance.
Farfetch, recently unveiled a beta version of their 'Store of the Future,' and Reformation have just raised $25M to invest back into their connected store model. Rather than focusing on the PR aspects of tech, fashion brands will use their spaces to experiment with hardware such as RFID and non-touch payment processes; capturing relevant data to fine-tune product and experience, and to create a single customer view across all channels.
5. Image, Video, Voice
To date, fashion has primarily focused on e-commerce and social media. This year we'll see rapid advances in image, video and voice usage. This is timely, as it's predicted that half of all online searches will use voice or image rather than text by 2020.
Leveraging platforms such as Facebook Watch (US only) and YouTube Red to stream, fashion brands will engage their customer in new and unexpected ways, luring viewers away from traditional media channels.
6. Process and Product Innovation
More retailers will re-engineer their design and manufacturing processes this year.
Google recently partnered with Levi's to create a denim jacket that controls your phone (Project Jacquard), Wearable X have released yoga pants that sends vibrations to guide you into the perfect pose, and Rebecca Minkoff is doing a great job of re-branding wearables into stylish accessories women love.
Building on the soaring sustainability movement, companies such as Bolt Threads, Adidas and VitroLabs have started creating apparel and footwear with recycled materials, and natural materials developed from scratch such as spider silk, to reduce environmental impact.
Aside from the fashion brands mentioned, there are a number of tech players transforming fashion in their own right.
The global powerhouses you'll be familiar with; Rent the Runway, Stitchfix, Farfetch, Lyst, Net-a-Porter, Matches.com, amongst others. Newer businesses that have recently secured considerable traction or promising investment include Dote (mobile shopping), Screenshop (visual search), Flex (wearables), Mallzee (shopping app) and Bespokify (mass-customisation).
In Australia, it's an exciting time with several start-ups transforming the landscape, which I've had the pleasure of working alongside as Co-Founder of personalised shopping app Shop You. Together we're working hard to solve problems across every stage of the customer journey; from designing, manufacturing and buying, to discovering and purchasing. To name a few; Flaunter, Style Atlas, Productify, Brauz, Style Arcade, Hear Us Roar, Method of Denim, Kini Swimwear and Landmarks ID, amongst many others.
Fashion brands will continue to face strong competition and challenges this year, but 2018 brings with it plenty of exciting and significant opportunities. Those that put the customer first, focus on their strengths, and mix technology with style and creativity — will flourish.